"Unlock Your Marketing Potential: HND in Business with a specialization in Marketing"
Welcome to our website offering an HND (Higher National Diploma) in Business with a specialization in Marketing. If you are passionate about the world of business and interested in the dynamic field of marketing, our program is designed to provide you with the knowledge and skills necessary to excel in this exciting industry.
Our HND in Business with a specialization in Marketing combines a comprehensive foundation in business principles with a focused study of marketing strategies, consumer behavior, market research, digital marketing, branding, and more. You will learn how to develop effective marketing campaigns, analyze market trends, understand consumer needs, and create impactful brand experiences.
Throughout the program, you will have the opportunity to engage in practical projects, case studies, and real-world simulations, allowing you to apply your knowledge in a hands-on manner. Our experienced faculty, composed of industry professionals and seasoned academics, will guide you through the latest marketing techniques, industry best practices, and emerging trends. By completing our HND in Business with a specialization in Marketing, you will gain a recognized qualification that can open doors to a wide range of career opportunities in marketing and related fields. Whether you aspire to work in advertising, public relations, market research, digital marketing, brand management, or entrepreneurship, our program will equip you with the necessary skills to succeed.
We are committed to providing a supportive learning environment and fostering the development of critical thinking, analytical skills, creativity, and ethical decision-making. Our program is designed to be flexible, allowing you to balance your studies with other commitments, and we offer various modes of delivery, including online and part-time options.
Join us on this exciting journey towards a rewarding career in marketing. Explore our website to learn more about our program, admission requirements, course curriculum, and the opportunities that await you upon completion. Feel free to reach out to us with any questions or to schedule a consultation. We look forward to helping you achieve your educational and career goals in the field of marketing!Get ready to embark on an educational journey that will empower you to become a skilled marketing professional. Enroll today and pave the way for a successful future in the ever-evolving business world.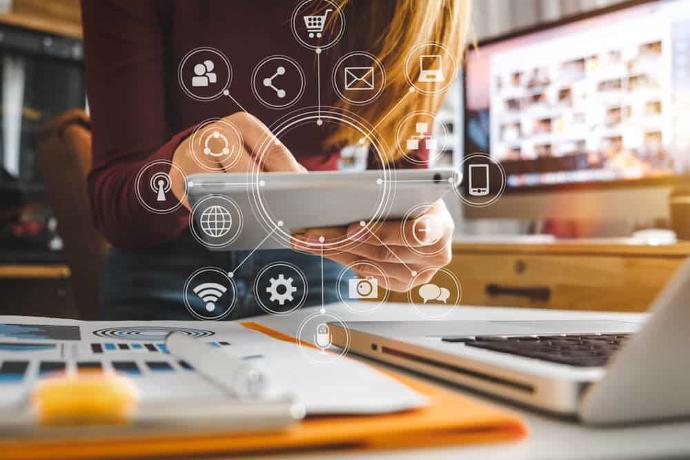 key theory areas
Marketing Principles: This area covers the fundamental concepts of marketing, including the marketing mix (product, price, place, promotion), market segmentation, targeting, and positioning.

Consumer Behavior: Understanding consumer behavior is crucial for effective marketing. This theory area explores the psychological, sociological, and economic factors that influence consumer decision-making, including perception, motivation, learning, attitudes, and cultural influences.

Market Research: Market research is essential for gathering insights about consumers and the market. This theory area covers research methods, data collection techniques, data analysis, and interpretation to support marketing decision-making.

Marketing Communications: Effective communication plays a vital role in marketing. This theory area delves into integrated marketing communications (IMC), advertising, public relations, sales promotions, personal selling, and digital marketing strategies.

Brand Management: Brands are valuable assets for organizations. This theory area focuses on brand development, brand positioning, brand equity, brand extensions, and brand management strategies.

Digital Marketing: With the growing importance of online platforms, digital marketing theory covers topics such as website design, search engine optimization (SEO), social media marketing, content marketing, email marketing, and analytics.

Marketing Strategy and Planning: This theory area involves understanding how marketing strategies align with overall business goals. It covers market analysis, competitive analysis, strategic planning, and implementation of marketing plans.

International Marketing: Globalization has made international marketing a crucial aspect of many businesses. This theory area explores market entry strategies, cultural considerations, international market research, and global marketing campaigns.

Ethics and Social Responsibility: Marketing professionals need to consider ethical and social responsibility implications. This theory area addresses ethical dilemmas, responsible marketing practices, and corporate social responsibility.

Innovation and Entrepreneurship: This theory area focuses on fostering innovative thinking and entrepreneurial skills, including identifying market opportunities, creating and launching new products/services, and managing entrepreneurial ventures.

These are just some of the key theory areas you may encounter during your HND in Business with a specialization in Marketing.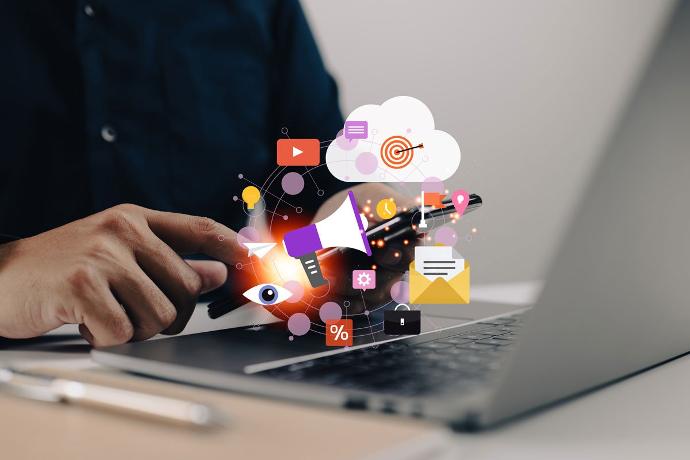 Practical Course
If you're looking for practical courses that provide hands-on learning opportunities in the field of business marketing, Prime Technical Institute offers a wide range of programs specializing in key areas such as:

Digital Marketing can cover various aspects, such as search engine optimization (SEO), pay-per-click (PPC) advertising, social media marketing, email marketing, content marketing, and web analytics. You can learn how to create and optimize online campaigns, analyze data, and leverage digital platforms to reach and engage with target audiences.

Marketing Analytics focuses on using data analysis tools and techniques to measure marketing performance, track campaign effectiveness, and make data-driven decisions. You will learn about data collection, data visualization, marketing metrics, and interpreting analytics reports.

Social Media Marketing teaches you how to create engaging content, develop social media strategies, manage social media campaigns, and utilize social media analytics to assess performance.

Market Research and Consumer Insights provide you with the skills to conduct market research studies, design surveys, analyze data, and extract meaningful insights about consumer behavior and market trends. You can learn how to use research tools, create surveys, and interpret research findings.

Brand Management focuses on practical aspects such as developing brand strategies, creating brand identities, managing brand equity, and executing brand campaigns. You can learn how to build and maintain strong brands, develop brand messaging, and implement brand positioning strategies.

Advertising and Public Relations cover practical skills in creating and executing advertising campaigns, crafting persuasive messages, managing media relations, and understanding the principles of public relations. You can learn about campaign planning, media buying, copywriting, and measuring campaign effectiveness.

Sales and Negotiation provide you with essential skills in sales techniques, relationship building, and negotiation strategies. You will learn how to prospect clients, deliver effective sales presentations, handle objections, and negotiate deals.

Event Planning and Management focus on practical skills needed to organize and execute successful marketing events. You can learn about event logistics, budgeting, vendor management, and promotional strategies to create impactful experiences for target audiences.

Marketing Project Management teaches you practical project management skills specific to marketing projects. You can learn about project planning, resource allocation, risk management, and monitoring project progress to ensure the successful implementation of marketing initiatives.

E-commerce and Online Retail provide practical skills in setting up and managing online stores, optimizing product listings, understanding customer buying behavior, and utilizing e-commerce platforms.

Workskills Business Marketing
Workskills in business marketing refer to the specific abilities and competencies that are essential for success in the field of marketing within a business context. These skills are often sought after by employers and can make a significant difference in your marketing career. Here are some important workskills in business marketing:

Strategic Thinking: The ability to think strategically is crucial for marketers. It involves analyzing market trends, identifying opportunities, and developing effective marketing strategies to achieve business goals.

Market Research and Analysis: Proficiency in conducting market research, gathering data, and analyzing consumer behavior and market trends is essential for making informed marketing decisions.

Communication Skills: Strong communication skills are vital for marketing professionals to effectively convey marketing messages, collaborate with team members, negotiate with stakeholders, and build relationships with customers.

Creativity and Innovation: The marketing field requires innovative thinking to develop unique and attention-grabbing campaigns, create compelling content, and differentiate products or services in a competitive market.

Digital Marketing Expertise: In today's digital age, having knowledge and skills in various digital marketing channels, such as social media, content marketing, search engine optimization (SEO), and online advertising, is highly valuable.

Analytical Skills: Proficiency in data analysis, using tools such as Google Analytics or marketing automation software, enables marketers to track campaign performance, measure ROI, and make data-driven decisions.

Branding and Positioning: Understanding the principles of branding and positioning helps marketers develop and manage strong brands, create brand identity, and effectively position products or services in the market.

Project Management: Marketing professionals often work on multiple projects simultaneously. Strong project management skills, including planning, organization, and time management, are essential for delivering projects on time and within budget.

Customer Relationship Management (CRM): Knowing how to effectively manage customer relationships, understand customer needs, and provide excellent customer service is crucial for building brand loyalty and retaining customers.