At Prime Technical Institute, we are committed to providing a high-quality education that prepares our students for successful careers as physical education teachers.
Welcome to Prime Technical Institute's Physical Education Course Enrollment!
Are you passionate about promoting physical fitness, well-being, and empowering the next generation through physical education? Look no further than Prime Technical Institute's Physical Education Course. Join our dynamic program and embark on a rewarding journey towards becoming a highly skilled and influential physical education educator.
Why Choose Prime Technical Institute for Physical Education?
Comprehensive Curriculum: Our physical education course offers a comprehensive curriculum that combines theoretical knowledge with practical hands-on experiences. You'll gain a deep understanding of physical education principles, teaching methodologies, curriculum development, and inclusive practices.
Experienced Faculty: Learn from experienced and dedicated faculty members who bring their expertise and real-world insights into the classroom. Our faculty are passionate about physical education and are committed to nurturing your growth as an educator.
Practical Learning Opportunities: Benefit from practical learning experiences that will prepare you for real-world teaching scenarios. Our program includes teaching placements, internships, and opportunities to engage with schools and community organizations, allowing you to apply your knowledge in authentic educational settings.
Emphasis on Inclusion and Diversity: We prioritize creating inclusive physical education environments. Our program equips you with the knowledge and skills to adapt your teaching to meet the diverse needs of students, ensuring that every individual can participate and thrive.
Cutting-Edge Facilities: Prime Technical Institute provides state-of-the-art facilities and resources to enhance your learning experience. Our well-equipped gymnasiums, sports fields, and fitness centers enable you to gain hands-on experience using modern equipment and technologies.
Global Perspectives: Our program embraces global perspectives, exposing you to diverse teaching methods, cultural exchange, and research from around the world. We prepare you to navigate the global landscape of physical education and contribute to the field on a global scale.
Career Opportunities: Graduating from our physical education course opens doors to a wide range of career opportunities. You can pursue roles as a physical education teacher in primary schools, secondary schools, community centers, or further education institutions. You'll have the skills to inspire and shape the lives of students, promoting a lifelong love for physical activity and healthy living.
Networking and Collaboration: Connect with a community of like-minded individuals who share your passion for physical education. Our program provides opportunities for networking, collaboration, and professional development, enabling you to build valuable relationships and stay updated with the latest trends and research in the field.
Enroll now at Prime Technical Institute and take the first step towards a fulfilling career in physical education. Join us in shaping the future of physical education and inspiring the next generation of active and confident individuals.
Enroll Today and Start Your Journey to Empower through Physical Education! ​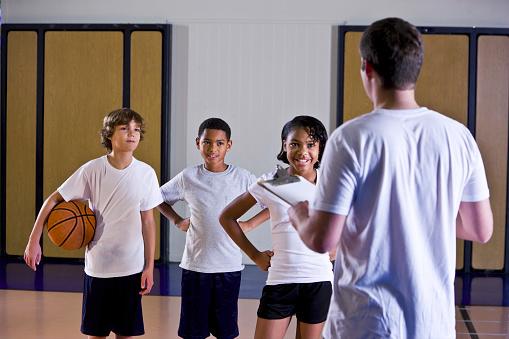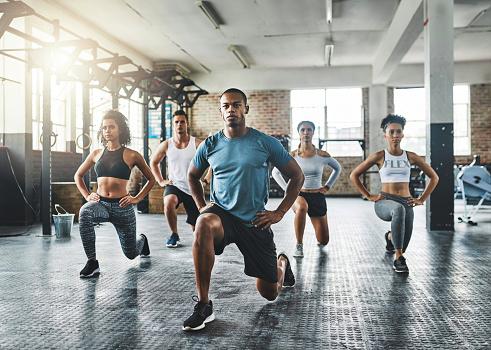 Program Highlights:

Assessment and Evaluation: We equip students with the skills to effectively assess student progress and evaluate their learning outcomes in physical education. Students learn various assessment methods, including formative and summative assessments, and use assessment data to inform their teaching practices and provide constructive feedback.
Practical Teaching Experience: Our program includes practical teaching experiences to provide students with hands-on learning opportunities. Through teaching placements or internships in educational settings, students apply their knowledge and skills in real-world teaching environments, gaining invaluable experience and building their confidence as physical education teachers.
Inclusive Education: We emphasize the importance of inclusive education in physical education. Students learn strategies to accommodate diverse learners, including students with disabilities or special educational needs, ensuring that all students can fully participate and benefit from physical education activities.
Professional Development: We recognize the importance of continuous professional development. Our program offers opportunities for students to engage in workshops, seminars, and professional networks to stay updated with the latest trends and developments in physical education.
Empowering Educators with Global Perspectives: Our teaching program incorporates global perspectives, exposing educators to diverse teaching methods, research, and best practices from around the world. By embracing a global mindset, educators are equipped to meet the unique needs of students from different cultural, social, and geographical backgrounds.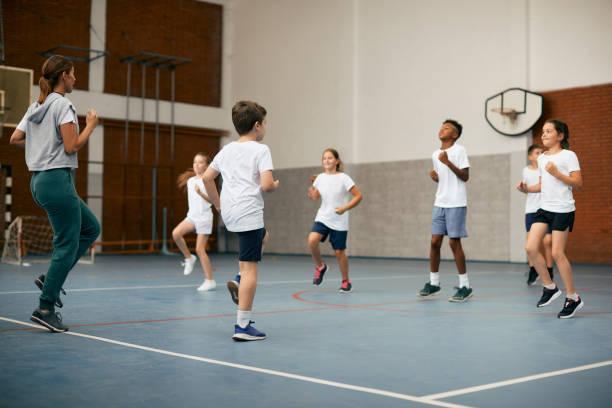 Program Highlights:

Physical Education Principles: Our program covers the foundational principles and theories of physical education, providing students with a comprehensive understanding of the importance of physical activity, health, and fitness. Students learn how to promote an active and healthy lifestyle among students.
Teaching Methodologies: We focus on teaching methodologies specifically tailored to physical education. Our students learn effective instructional strategies, lesson planning techniques, and classroom management skills to engage students in physical activities and foster their physical, social, and emotional development.
Curriculum Development: Our program emphasizes the development and implementation of age-appropriate physical education curricula. Students gain the knowledge and skills to design engaging and inclusive lesson plans aligned with national or local educational standards.
Sports and Activities: We provide a diverse range of sports, games, and activities that can be incorporated into physical education lessons. Students learn how to teach various sports skills, promote teamwork and sportsmanship, and create a positive and inclusive environment that encourages student participation.
Health and Safety: We prioritize the health and safety of students during physical education activities. Our program covers essential health and safety considerations, risk management, and the implementation of safety guidelines to ensure the well-being of students.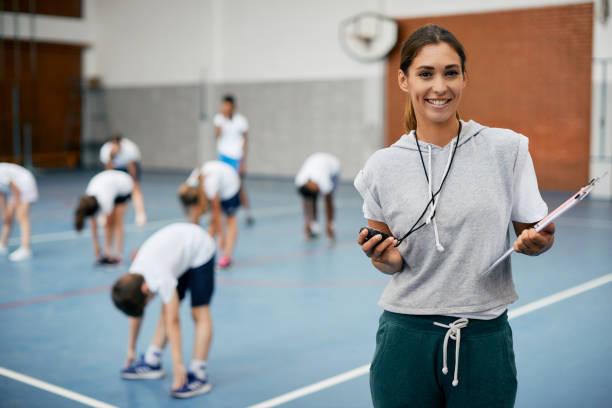 Global relevance

Promoting Health and Well-being: Physical education is essential for promoting the health and well-being of individuals. Our program equips future educators with the knowledge and skills to instill lifelong healthy habits in students. By promoting physical activity, fitness, and wellness, we contribute to a healthier global population.
Fostering Social and Emotional Development: Physical education extends beyond physical fitness. It plays a crucial role in fostering social and emotional development. Our program emphasizes teamwork, cooperation, communication, and sportsmanship, teaching students valuable life skills that transcend borders and cultures.
Cultivating Inclusion and Diversity: In a diverse and interconnected world, inclusivity is paramount. Our teaching program emphasizes creating inclusive physical education environments that accommodate students of all abilities, backgrounds, and cultures. We strive to celebrate diversity, promote respect, and break down barriers through physical education.
Nurturing Leadership and Global Citizenship: Through physical education, we nurture future leaders and global citizens. Our program encourages students to develop leadership qualities, responsibility, and a sense of global awareness. We empower educators to inspire students to become socially responsible individuals who positively impact their communities and the world.
Addressing Global Health Challenges: Sedentary lifestyles, obesity, and related health issues are global concerns. Our teaching program equips educators with the tools to combat these challenges by promoting physical activity, healthy habits, and lifelong wellness. By addressing these issues at an early stage, we contribute to a healthier and more active future generation.