Overview
The Higher National Diploma (HND) in Architectural Technology is a comprehensive and hands-on architecture qualification designed for students who desire an alternative to a traditional Degree. It provides an opportunity for individuals to blend their studies with part-time employment.

Start Date
year-round
(course and enrollment takes place all year long)

Location
Lisbon Campus
Estoril Campus
or Online

Duration
2 Years
Full Time or Part Time, Higher Education

Accomodation
Place where students can reside while attending the university
€ 3.500/ year

Internship
The intern will receive payment for their work during one month period
Fees
​INSCRIÇÃO
600€(*)

(*) Podem ser pagos 300€ no ato da matricula, seguidos de 2 prestações no valor de 150€/cada a liquidar em setembro e outubro.

Opções de pagamento:
Pronto pagamento em duas prestações anuais de 4.725,00€ cada, no 1.º e 2.º anos de curso. (10% desconto).

ou

24 prestações de 420,00€ (4% desconto).
30 prestações de 350,00€.

​Higher National Diploma in Architectural Technology



Global Opportunities. Professional Growth.
Welcome to the webpage dedicated to Architectural Technology! Here, we provide you with an introduction to the Higher National Certificate (HNC) program in Architectural Technology. If you're passionate about the intersection of design, construction, and technology, you've come to the right place.

The Higher National Certificate in Architectural Technology is a comprehensive program that equips students with the necessary skills and knowledge to excel in the dynamic field of architecture. Throughout this program, students delve into various aspects of architectural design, building construction, and the application of advanced technology in the built environment.

Our HNC program is designed to provide a solid foundation in architectural principles, technical drawing, building materials, construction methods, and computer-aided design (CAD). Through a combination of theoretical studies and practical hands-on experience, students gain a deep understanding of how to create sustainable and efficient architectural designs that meet industry standards and regulations.

By enrolling in the HNC program, you will have the opportunity to work with experienced instructors who are passionate about architecture and dedicated to helping you succeed. They will guide you through a curriculum that covers essential topics such as architectural drawing, building science, structural principles, environmental design, and project management.

Furthermore, our program places a strong emphasis on the integration of technology in architecture. You will learn how to utilize industry-standard software applications, including BIM (Building Information Modeling) tools, to create accurate and detailed architectural models. These skills are highly sought after in the field, as they streamline the design and construction processes, improve collaboration among project stakeholders, and enhance the overall efficiency of architectural projects.

Upon successful completion of the HNC program, you will be well-prepared to pursue various career paths in the architectural industry. Whether you aspire to become a technical architect, architectural technologist, CAD technician, or project manager, this program will equip you with the necessary skills and knowledge to thrive in your chosen field.

Join us on this journey towards a fulfilling and innovative career in architecture!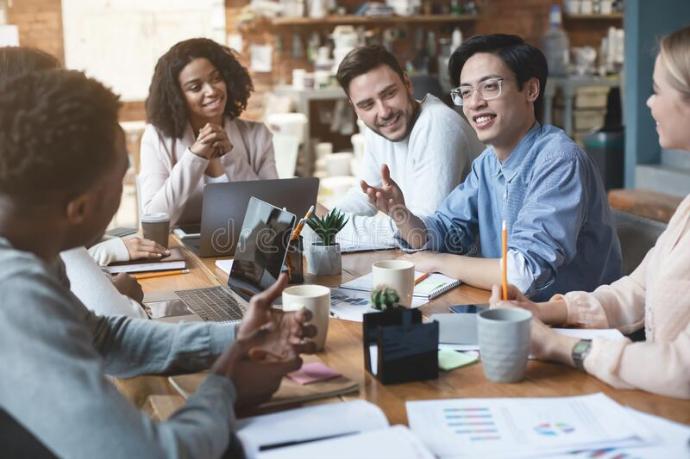 Why Choose Architectural Technology?
Choosing architectural technology as a career path offers numerous advantages and exciting opportunities. Here are some compelling reasons to consider pursuing a career in architectural technology and the various pathways it can lead you to:

1. Intersection of Design and Technology: Architectural technology bridges the gap between design and technology, allowing you to combine your creative and technical skills. It provides a perfect balance for individuals who have a passion for architecture and a keen interest in leveraging advanced technology to bring designs to life.

2. Diverse Career Opportunities: Architectural technology opens doors to a wide range of career opportunities. You can work in architectural firms, construction companies, engineering consultancies, government agencies, or even start your own practice. The skills acquired in architectural technology are highly transferable and can be applied in various sectors of the construction and built environment industry.

3. Versatility and Collaboration: As an architectural technologist, you will collaborate with architects, engineers, contractors, and other professionals involved in the construction process. You will play a vital role in coordinating and integrating design elements with technical requirements. This collaborative approach fosters a dynamic and diverse working environment.

4. Technological Advancements: The field of architectural technology constantly evolves as new technologies emerge. By pursuing this career path, you will stay at the forefront of technological advancements in areas such as building information modeling (BIM), virtual reality (VR) in architecture, parametric design, and digital fabrication. These skills will give you a competitive edge in the industry.

5. Personal and Professional Growth: Architectural technology offers continuous learning opportunities. As you progress in your career, you can expand your knowledge and expertise through professional development programs, certifications, and specialized training. This ongoing growth allows you to stay relevant and adapt to industry trends and advancements.

In conclusion, choosing architectural technology as your career path provides a unique blend of creativity, technical expertise, and opportunities to make a positive impact. It offers diverse career options, a collaborative work environment, and the chance to embrace cutting-edge technologies. If you have a passion for architecture and a drive to combine design with technology, architectural technology can be a rewarding and fulfilling choice.

Level 4 courses come in the form of 1st year of a bachelor's programme or HNC (Higher National Certificate). Depending on the type of associate degree a student may be able to start their 2nd year of bachelor's (The course must be the same as the one they are applying for)

Level 4

Level 4 Higher National Certificate in Business
● Requires at least 120 credits = 8 units, each with a value of 15 credits.
● 6 core units and 2 optional units.
● Total qualification time = 1,200 hours.
● Total guided learning hours = 480 hours.
Units at Level 4
Core Unit Mandatory - Unit credit (15 each unit)

Business and the Business Environment
Marketing Processes and Planning
Human Resource Management

Leadership and Management
Accounting Principles
Managing a Successful Business Project
Plus 30 credits from the level 4 optional units. - Optional Units ( 15 credits each optional unit):
Business Law
Innovation and Commercialization
Entrepreneurial Ventures
Business Data and Numerical Skills
Executive Recruitment Solutions
Managing the Customer Experience
Work Experience

Course Structure 1st Year Business HND Diploma
​The Architectural Technology program covers a diverse range of topics that provide students with a comprehensive understanding of the field. While the specific curriculum may vary depending on the educational institution, here are some common topics typically studied in an Architectural Technology program:

1. Construction Design Project: This module focuses on the practical application of design principles and techniques in real-world construction projects. Students learn to develop and present design proposals that meet client requirements, building codes, and regulations.

2. Construction Technology: This module explores the technical aspects of construction, including materials, structural systems, building components, and construction methods. Students gain knowledge of construction techniques and the ability to evaluate their suitability for different project requirements.

3. The Construction Environment: This module examines the wider context of the construction industry, including economic, environmental, and social factors. Students learn about sustainability, energy efficiency, project management, and the impact of construction on the environment and society.

4. Legal and Statutory Requirements in Construction: This module covers the legal and regulatory aspects of construction projects, including planning and building regulations, health and safety laws, contracts, and professional ethics. Students develop an understanding of legal frameworks and their application to architectural projects.

5. Digital Applications for Construction Information: This module explores the use of digital technologies, such as computer-aided design (CAD) software, for creating and managing construction documentation. Students learn to produce accurate drawings, specifications, and schedules using digital tools.

6. Building Information Modelling (BIM): This module introduces students to the principles and practices of Building Information Modelling. They learn to create and manipulate digital models that integrate architectural, structural, and services information. BIM facilitates collaboration and improves project coordination.

7. Principles of Refurbishment: This module focuses on the renovation and refurbishment of existing buildings. Students learn about the technical, design, and sustainability considerations involved in adapting and upgrading buildings to meet contemporary needs.

8. Group Project: This module provides an opportunity for students to work collaboratively on a complex architectural project. They develop teamwork, communication, and project management skills while applying their knowledge to a comprehensive design assignment.

9. Personal Professional Development: This module helps students develop their professional skills, including communication, presentation, and critical thinking. It also covers career planning, professional ethics, and the importance of lifelong learning.

10. Advanced Construction Drawing & Detailing: This module delves deeper into architectural drawing techniques, focusing on producing detailed and accurate construction drawings and specifications. Students learn about construction detailing and the coordination of various building components.

11. Construction Technology for Complex Buildings Projects: This module explores advanced construction technologies and systems used in complex building projects. Students study topics such as high-rise construction, sustainable building technologies, and specialized construction methods.

12. Advanced Building Information Modelling: This module builds upon the fundamentals of BIM, exploring advanced applications and techniques. Students learn about advanced modeling tools, clash detection, simulation, and data management in the context of architectural projects.


Course Structure 2nd Year Business HND Diploma
Level 5 Higher National Diploma in Architectural Technology

Welcome to the presentation on the Level 5 Higher National Diploma (HND) in Architectural Technology! This program is designed to provide students with a strong foundation in architectural technology and prepare them for successful careers in the field. Let's explore the key aspects of this program:

1. Program Structure: The Level 5 HND is equivalent to the second year of a bachelor's degree and comprises a minimum of 120 credits. Students have the flexibility to choose 6 or 8 units, with each unit carrying a value of either 15 or 30 credits. This allows students to tailor their studies to their specific interests and career goals.

2. Core Units: The program includes 6 core units that are mandatory for all students. These units cover essential topics such as research projects and organizational behavior. By studying these core units, students develop a solid understanding of key principles and acquire vital skills applicable to the architectural technology industry.

3. Optional Units: In addition to the core units, students are required to select 4 optional units from a range of subjects. These optional units offer students the opportunity to specialize in specific areas of interest.

Mandatory Units:
Construction Design Project
The Construction Environment
Construction Technology
Legal and Statutory Requirements in Construction
Digital Applications for Construction Information
Building Information Modelling


Plus 30 credits or two units from the available Level 4 units.

Unit 3: Science & Materials
Unit 7: Surveying, Measuring & Setting-out
Unit 8: Mathematics for Construction
Unit 9: Principles of Heating, Ventilation and Air Conditioning
Unit 10: Measurement & Estimating
Unit 11: Financial Management & Business Practices in Construction
Unit 14: Principles of Refurbishment
Unit 15: Principles of Alternative Energy
Unit 16: Principles of Public Health Engineering
Unit 17: Civil Engineering Technology
Unit 18: Principles of Electrical Design & Installation
Unit 19: Principles of Structural Design
Unit 20: Site Supervision & Operations
Unit 21: Geotechnics & Soil Mechanics
Unit 22: Scientific Principles for Building Services
Unit 23: Construction Economics & Sustainability
Unit 24: Principles of Off-site Construction
Unit 25: Quantity Surveying Practice
Unit 26: Digital Applications for Building Information Modelling
Unit 27: Law & Legal Frameworks in Quantity Surveying

4. Total Qualification Time: The Level 5 HND requires a total qualification time of 2,400 hours (two years). This includes all learning activities, assignments, projects, and assessments throughout the program. By dedicating sufficient time to their studies, students can gain a comprehensive understanding of architectural technology and develop the necessary skills for their future careers.
Requires 240 credits, of which 120 credits are at Level 5 and 120 credits are at Level 4.
● Total qualification time = 2400 hours.
● Total guided learning hours = 960 hours.
● Mix of core, specialist and optional units, totalling 240 credits

5. Guided Learning Hours: Each subject/unit within the program has guided learning hours of 60 hours. These hours encompass directed and supported learning activities led by tutors or instructors. Students benefit from the expertise and guidance of experienced professionals, ensuring they receive a high-quality education.

6. Internship Program: The Level 5 HND in Architectural Technology includes an internship component. This practical experience allows students to apply their theoretical knowledge in real-world settings. Through internships, students gain valuable insights into professional practices, develop essential skills, and enhance their employability. The internship experience is highly regarded by employers and provides students with a competitive edge in the job market.

7. Progression Opportunities: Upon completion of the Level 5 HND, students have various pathways for further education or employment. They can choose to progress to universities that offer relevant degree programs in architectural technology or related fields. Additionally, students may opt to continue their studies at Prime Technical Institute and pursue the Degree Top-Up program at Level 6, which provides further academic and professional advancement opportunities within the business sector.

The Level 5 Higher National Diploma in Architectural Technology equips students with the knowledge, skills, and practical experience required to excel in the architectural technology industry. It provides a solid foundation for further education and career progression. By enrolling in this program, students embark on a rewarding journey that prepares them for a successful and fulfilling career in architectural technology.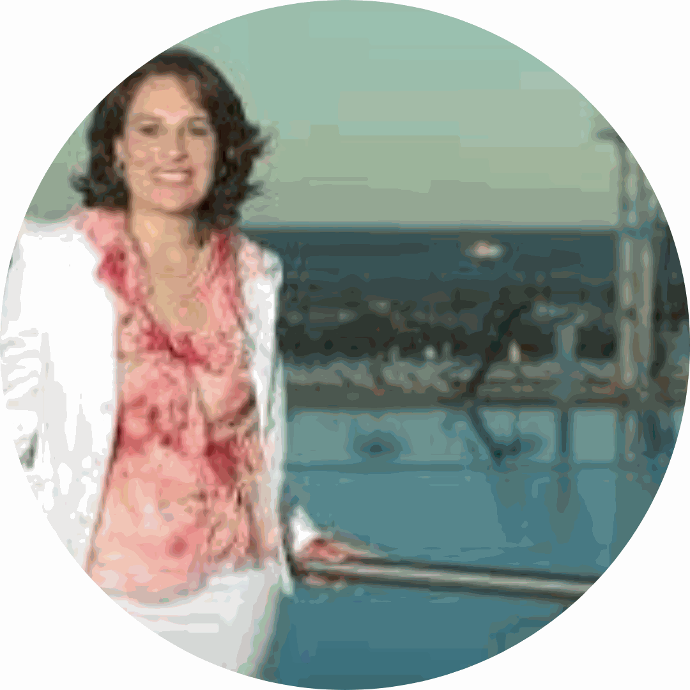 Head of Business Course

Edith Reina

Economics BSc (Hons)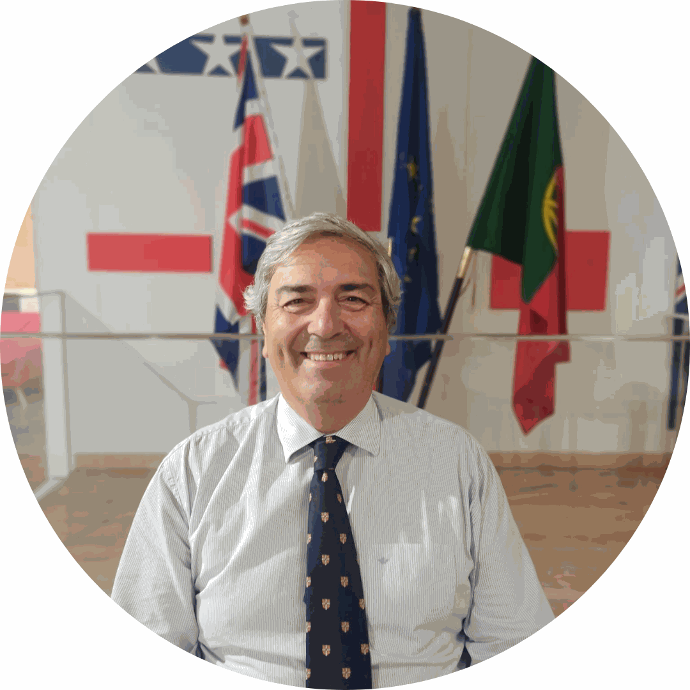 Head of Teaching Course
Francisco Saraiva


PHD (Mechanical Engineering)
Head of Sport Science Course

Diogo Baldo

Sport Science BSc (Hons)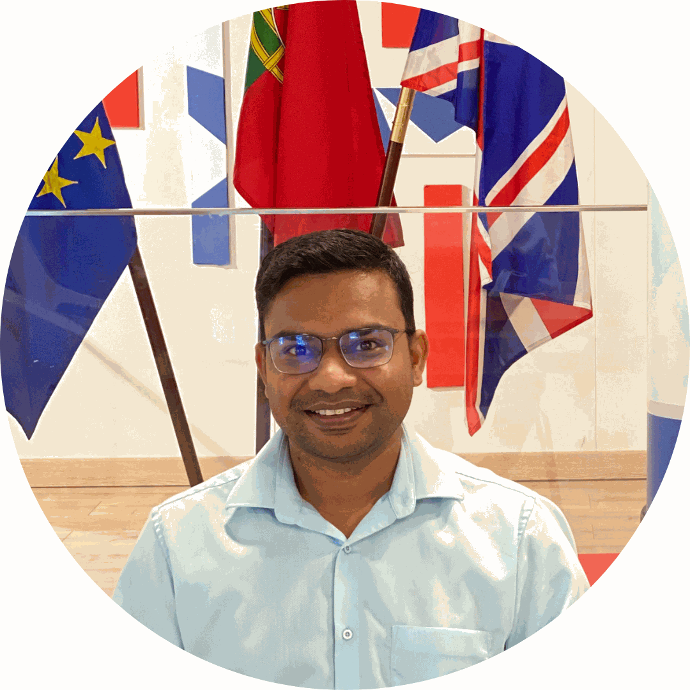 Head of Computing
Yogesh Kushwaha

Masters in Computer Application